Happy Thanksgiving!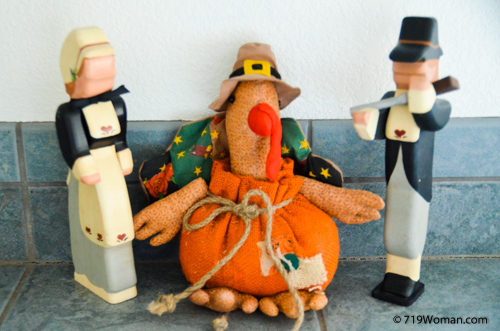 I am grateful this year to be alive, healthy, and happy. I am thankful to be able to spend the day with our family. And even though I am far away from my blood family, I have my son and all of Paul's relatives who are like family here. We had a rough summer with the fires and floods but the weather has been absolutely beautiful since and for that, I'm very grateful! We are in a position where we never have to worry about if we have enough to eat, we have a roof over our head, we have wonderful children and grandchildren…we have what we need and are so appreciative.
Sometimes life is rough and tough times occur. Both my husband and I have been through those times and even though they still occasionally occur, we know that things can always get better. I am thrilled that my website has been successful this past year and that I have met so many lovely people because of it. Even though I sometimes moan and groan about small things, I know that I am blessed and try to remember that! Today I say "thanks" for everyone and everything in my life.
I hope that whatever your circumstances are; you are surrounded by someone you love and enjoying today.
I am blessed, thankful, appreciative and grateful…for all that has been, all that is, and all that is to come.
Happy Thanksgiving!!